Kris performed his first tour at the age of fourteen with an original musical that traveled and played throughout the United States of America, United Kingdom, Canada and the Caribbean several times a year. Kris also excelled academically and graduated from high school at the age of fifteen. He attended college in Jamaica for a brief year and a half at which time he decided to set off for New York City.

When he was 17, Kris was accepted to The Tisch School of the Arts at New York University and attended NYU Tisch on scholarship for the next 3 years. He graduated with honors at 20, earning his B.F.A.

Since graduating, Kris has lived in many major cities across the world such as: Los Angeles, Miami, Milan, Berlin, Cologne, New York, Rome, and has appeared on TV, Films, Theatre, Fashion Shows, Tours, Catalogues, Campaigns, Events and the like on almost every continent. His travels and experience have enriched him with a plethora of life lessons, wisdom, and knowledge as his taste for learning and evolving continues to propel him to his next best version of himself. Having taught himself Italian and French, Kris is in the process of adding German and Spanish to his list of many expressions.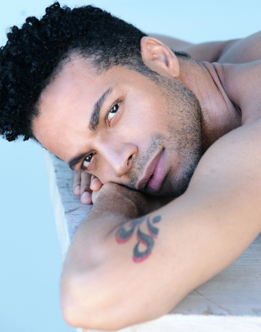 At the tender age of six, Kris Jobson began his journey in the Performing arts in Kingston, Jamaica. He was called to the various arenas of speech, song and dance. The clarity of intention, motivation and expression that each of these disciplines required of him became his initiation into the world of self mastery.